Coffee's Better Roasted at Home
Drink hyper-fresh coffee by roasting green coffee beans at home. It helps the farmers, saves money, and lets you discover your perfect cup. This is coffee personalization at its peak.
The ultimate coffee gift for the holidays
What to get for that person who is hard to buy for? Try roasted coffee from all over the world. A premium tasting experience worth sharing with your friends and family. Our global coffee-tasting kit makes an outstanding gift idea for any occasion—free and fast Shipping.
Take the Quiz and help us understand your palate
Because you deserve coffee that's made especially for you
Our Welcome Kit comes with everything you need for your first home roast. Inside, you'll find our Smart Home Coffee Roaster, green coffees, and empty kraft bags to keep your roasts fresh.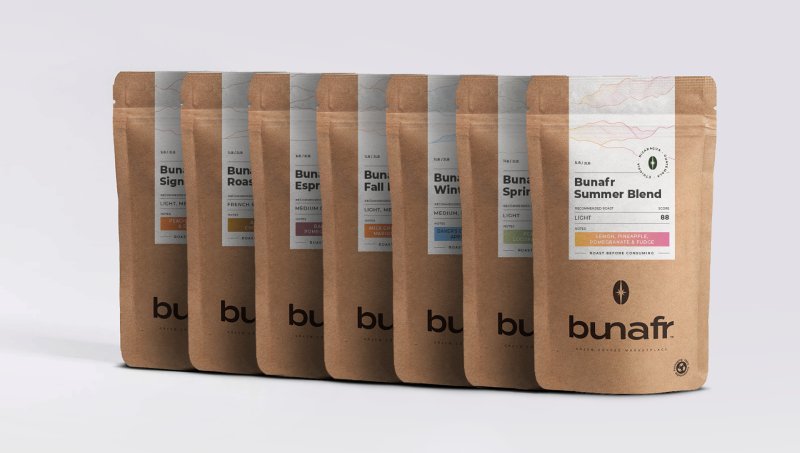 All of our subscriptions come with roasting profiles, free shipping, and a curated selection of single origins, blends, and remarkable coffees.
Meet our Farmers & Producer Partners
We believe roasting at home is the best way to break down walls, give farmers a voice among coffee lovers, and create more personalized coffee experiences.
Here, we talk about the intricacies of coffee from farming to brewing. Learn about the gears in the machine that keep it going, and discover ways to elevate your coffee forever.
It's important to remember that the best way to enjoy a cup of coffee is to bring out the natural flavors of the bean through home coffee roasting. Here, we answer some questions you may have.
Espresso is an integral part of our lives. Every visit to a cafe is accompanied by espresso in one of it's many forms. Let's explore the different and celebrate each one for its unique characteristics.
A great cup of coffee at home changes everything. Each step you take towards better coffee will be a significant upgrade to your cup, to the environment, and to coffee farmers across the world.
"I could only drink coffee as a "dessert" filled with tons of sugar and cream, because black coffee was too bitter, but not anymore. I never thought I would be a black coffee connoisseur and it wouldn't have happened if I hadn't discovered Bunafr."
"Roasting coffee at home is a lot easier than I thought. With the welcome kit and a little bit of instruction, I made coffee that's miles above anything I get at the coffee shop. I like my coffee every day, and I look forward to it!"
"Loving the taste! There's actual flavor and different notes I can identify instead of the usual bitterness. It's also perfect that I can use my Cuisinart coffee maker to create such a premium coffee."